It is time for another Currently brought to us by Farley over at Oh' Boy! Fourth Grade.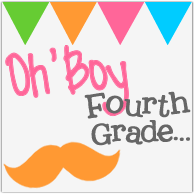 Without further ado... here is mine!
Listening: to nothing but the heater running. It's kind of nice to have it so quiet. Especially since at this time in 48 hours I will be listening to a bunch on rowdy kids.
Loving: We finally finished our kitchen. That is so exciting for us and we love it. We were not so sure as it was coming together if we liked it but it looks great.
I love the faucet. It works wonderfully and is great for rinsing off dishes. Okay, the dryer is not really in the kitchen but the laundry area is right next to the kitchen. I love the new dryer, too.
Thinking/Wanting: Last week the break was going so smooth and slow then this week comes along and BAM! Break is almost over. I still need to finish report cards... AHHH!
Needing: Nothing! Life is grand right now!
Memory/tradition: When my grandparents were alive, I remember going with my parents and sister to their house for Christmas Eve. We did not see them all that often so it was nice that the whole family would get together there and celebrate Christmas together. I miss them.
Now to my OLW. I have been thinking about this one for a while. I have come up with the word. Drum roll, please!
Some of you may be wondering, what is that word. Being a teacher we do not always get time to do this word, let alone read it. I need to remember this throughout this year to just relax. Sometimes if the class starts to get a little crazy, I need to just take a second to relax. I have a tendency to get frustrated easily. I will take this word one day at a time. Now it is my time to relax some before work starts up on Monday.